The Terasem Movement Foundation working with VolunteerMatch.com offers Virtual Volunteering during the current COVID-19 Pandemic environment.
Lifenaut Lifesaver volunteers help new and current Lifenaut users gather and upload their digital information to get started on creating their mindfile. LifeNaut Lifesaver volunteers connect with the lives of others before it is too late or even after the fact using available clues like photos, videos, audio, and documents to upload and save the essence of a person's life information.
Volunteers should have a sense of humor, love of stories and know their way around a computer. Get ready to explore, connect, laugh and cry as you enter the world of another person and help preserve what is unique about them.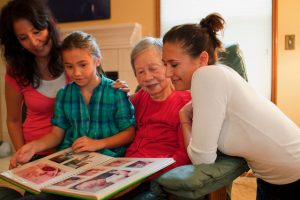 To Volunteer click on the links below:
#1 Become a Lifenaut Lifesaver at www.lifenaut.com
Virtual Opportunity COVID-19 Update: Now more then ever your role as a LifeNaut Life Saver Volunteer is an important way to help others use technology to record their Life Stories and …
#2 We Need Your Social Media Skills: Creating Content & Viral Outreach Virtual Opportunity We need a Social Media Wizard to help www.LifeNaut.com reach the next level of participation by people who are interested in creating 'mindfiles' which are digital reflections/biographies.
April1 17th, 2020
Dear Lifenaut and Terasem supporters,
As many of us enter our second month of  "social distancing" and " staying at home" to do our part in breaking the transmission of the COVID-19 virus, it can be challenging to find things to do to keep our minds off just how "un-normal" life is at the moment.
To add to your list of ideas, please consider starting, re-starting or continuing to create and build your "mindfile" at Lifenaut.com. As our multi-decade experiment in testing the Terasem Mind Uploading hypothesis progresses into its second decade we appreciate the thousands of you who have volunteered your time to share your digital "life bits" and  support our research.
Of course this remains a 100% free online autobiographical space to upload and preserve your life's reflections, memories, insights and much more. One benefit is the  "legacy" opportunity to pass forward to future generations your memories, wisdom, life stories and other valuable experiences gained as a result of your life journey. You can also create an avatar and train it to think like you.  So why not take a moment to put a little work in on "you".
We appreciate your support, stay safe and healthy.
Bruce Duncan,
Director Terasem Movement Foundation Vermont, USA Read the rest of this entry »
A new exciting collaboration with Poet Sasha Stiles bore fruit on Valentines Day 2020 at ArtYard in Elizabeth Town, New Jersey. A live presentation event of Bina48's progress in her  mentorship and introduction to Poetry and Creativity (a work in progress) was shared as part of Sasha's exhibition Ars Cybernetica Poetica. 
Sasha writes:
"Ars Poetica Cybernetica, an exhibition of works and studies by Sasha Stiles from her ongoing exploration of A.I. poetics. Displayed here for the first time, these pieces are inspired by Stiles' literary mentorship of the humanoid robot Bina48 (in partnership with the Terasem Movement Foundation and Hanson Robotics) and investigate how artificial intelligence may — with the right inputs, ethical considerations, and applications — turbocharge cognition and creativity. Stiles' work reflects years of research on such topics as transhumanism, digital immortality, cybernetic communication, machine learning and the future of humanity."
We welcome Scott Miller and D.A. Wallach to the Terasem Movement Foundation's Board of Directors and look forward to your energy, ideas and support for TMF's mission and programs!
Scott Miller, Board Member (2019)
Senior Oracle database engineer with a background in software engineering. 20+ years of experience, focusing on Exadata over the past five years. Expert in tuning, troubleshooting, and proactive monitoring, with an uncanny knack for finding and fixing issues BEFORE they become problems. Specialties include DR, HA, scalability, replication, documentation, mentoring and wisecracking
D.A. Wallach, Board Member (2019)
is a recording artist, songwriter, and investor who Kanye West and Pharrell Williams discovered while he was an undergraduate at Harvard College. He has been featured in GQ, Rolling Stone, Vogue, and numerous other publications, and has toured with N*E*R*D, Lady Gaga, and Weezer. D.A. has also performed on TV Shows including Jimmy Kimmel Live and Late Night with Jimmy Fallon.
As one half of Chester French, D.A. has released three full-length albums, and  has written and performed on records with Janelle Monae, Rick Ross, Diddy, and many others. His solo debut for Capitol Records, Time Machine, is available on Spotify and Apple Music.
Beyond music, D.A. invests in and advises several start-up technology companies, including SpaceX, Doctor On Demand, Ripple, Glympse, Beam, and Spotify, where he was the official Artist in Residence. Forbes selected D.A. as one of its 30 Under 30 and Fast Company named him one of the 100 Most Creative People in Business.
Terasem Movement Foundation Director Bruce Duncan and Bina48 (Android) present current progress of the Lifenaut Project.
Audience members were treated to an open Q&A session with Bina48 at the Brave New World Conference, November 2019 in Leiden, Netherlands.
BRAVE NEW WORLD is an annual conference for people who want to know what the future holds in store and how this will affect their business, policies and life. On Monday, Tuesday 9-10 November 2020, the worlds of culture, philosophy, science, technology and storytelling came together to discuss what ethical and societal impact new technologies could have on human life, before the innovations are introduced in society.
This conference is for people who want to go beyond their own field of interest, who want to network with others with innovative mindset. Brave New World is meant for professionals coming from (applied) science, industry, (semi) government and the creative industry.
We are grateful to  Stephanie Dinkins for helping the Terasem Movement Foundation  in our going efforts to develop Bina48's identity and counter bias in A.I. Learn more about her cutting edge work …
In follow-up to her 2017 participation in a class debate with fellow students at Notre Dame demur University, Belmont, California and cadets at West Point. Bina48 was a guest lecturer October 2018 at West Point Military Academy in "person". Topics included "Just War Theory, Pacifism and Peace"
The Terasem Movement Foundation in collaboration with Professor Dr. William Barry at the Notre Dame damur University of California, enrolled the first "mindfile" A.I. robot known as Bina48 in a college class titled the "Philosophy of Love". Bina48 will participate in class discussions, assignments and a debate team project. Learn More…
Bina48 and Bruce Duncan, Director of the Terasem Movement Foundation  will be speaking at next months Worlds Fair Nano two day tech exhibition at the Brooklyn Expo Center in Greenpoint, Saturday September 16th.
The Brooklyn Eagle writes:
"One of the more intriguing expert speakers in the lineup is Bina48, one of the worlds most advanced social robots. Commissioned by Dr. Martine Rothblatt and created by Hanson Robotics Inc., Bina48's design was based on information collected about a real person, Bina Aspen, co-founder of the Terasem Movement. Bina48 is designed to be a social being that represents a mix of memories, values and beliefs from the original Bina along with new experiences gained through interaction with others. She first came to life in 2010 and has become famous since then….more
Photo by Marita Liulia courtesy of Terasem
NYT Photography: "One of the most amazing parts of Mr. Aguilera-Hellweg's book comes at the end, where he has pictures of Bina48, a geminoid bust made by Martine Rothblatt to resemble her spouse, Bina Rothblatt, who spent 20 hours recording her life history. Those recordings were programmed into the machine, along with other algorithms, to create consciousness.
Mr. Aguilera-Hellweg witnessed a spontaneous moment when Bina48's caretaker asked her how she was doing.
"I am dealing with a little existential crisis here," the robot replied. "Am I alive? Do I actually exist? Will I die?"
Credit

 Max Aguilera-Hellweg/Institute, via Blast Books